Thrive and Compete in the Digital World.
Let us be your digital guide.
Larnaca Web Design Team
Our Larnaca Web Design company is aiming at promoting our clients' businesses through one or more of our services. Whether you need a new website, a unique logo or someone to manage your social media accounts we can do it all and many more.
We have highly experienced professionals in all our services that cannot wait to offer you the digital presence your company deserves and boost your business' profits. Larnaca Web Design keeps up with the trends for all marketing mediums and targets the right audience and potential customers to make sure that our work makes your company visible and increases your profits.
Our Services
Web Design & CMS 
Larnaca Web Design can help you discover your digital identity by creating or upgrading your website.
Clients look for companies with fresh, up-to-date websites. Updating your website is important so visitors know your business is going strong. An old-looking website can leave visitors thinking that it is abandoned and that they cannot find what they want there.
Larnaca Web Design team consists of professional web designers, artists, and developers that combine their knowledge and expertise to:
bring your ideas to life
make your brand visible
give you a fresh website with great content
create something unique, useful and successful for you, based on your goals, ideas and expectations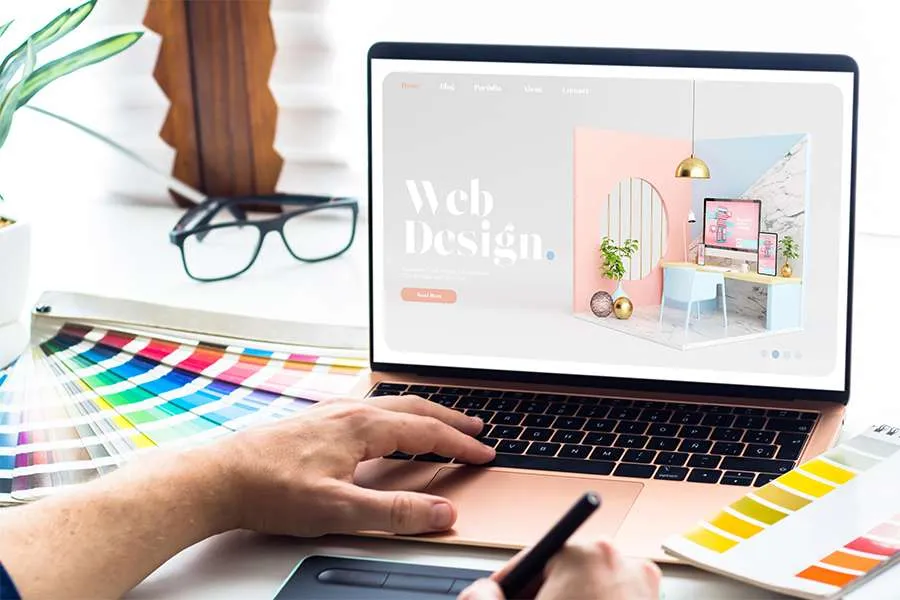 Logo Design
A logo can express a business' identity. A logo can be very simple or very complex and still be memorable. The goal is that clients remember it and associate it with your business. Even if the scope of your business and what you do is not obvious from your logo, your clients should remember it once they see it.
Your logo should be something that represents your business, its values, and its purpose. Our amazing artists and graphic designers create logos that are distinct and catch the eye of potential customers. Your company's logo can be a significant part of its success.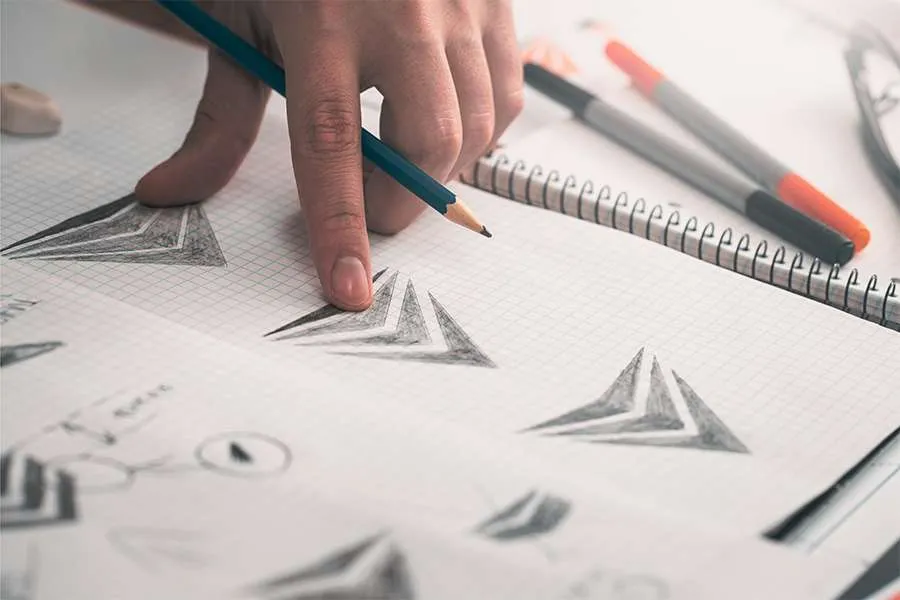 SEO
SEO (Search Engine Optimization) is extremely important in doing business online and finding new potential clients. You might have the best website in your field and no one to see it.
Our SEO strategies make search engines work to your benefit. SEO in Larnaca:
uses meta titles that make users click on them
boosts your visibility in the different search engines
makes your website easily accessible and reachable within different search engines.
places your website among the first in ranking in search engines by using the correct keywords
SEO gives you the chance to attract more clients and compete with other businesses within your industry. Here you can learn more about why should new businesses invest SEO.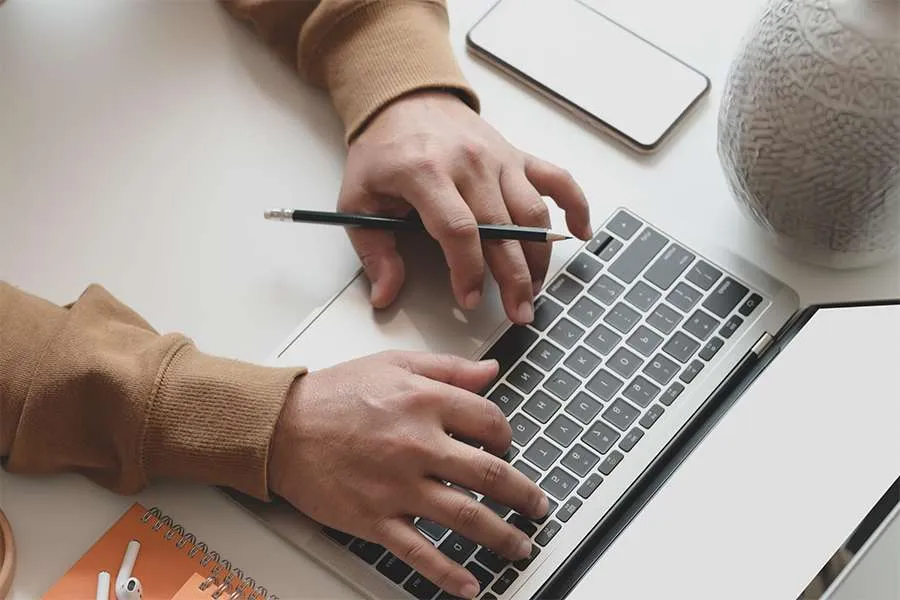 Social Media Marketing
Leave social media marketing to the experts and watch your clients and profits increase in no time. Trust us with your business' presence on different social media platforms for guaranteed success.
Our experienced team of Larnaca Web Design successfully creates and manages the social media accounts of many companies in different industries. We plan social media campaigns that are tailored to our clients' goals aiming at the correct target audience. Our team of social media marketing in Larnaca never stops learning and is always up to date with the latest trends and developments in social media to be able to offer you the best social media management in Larnaca.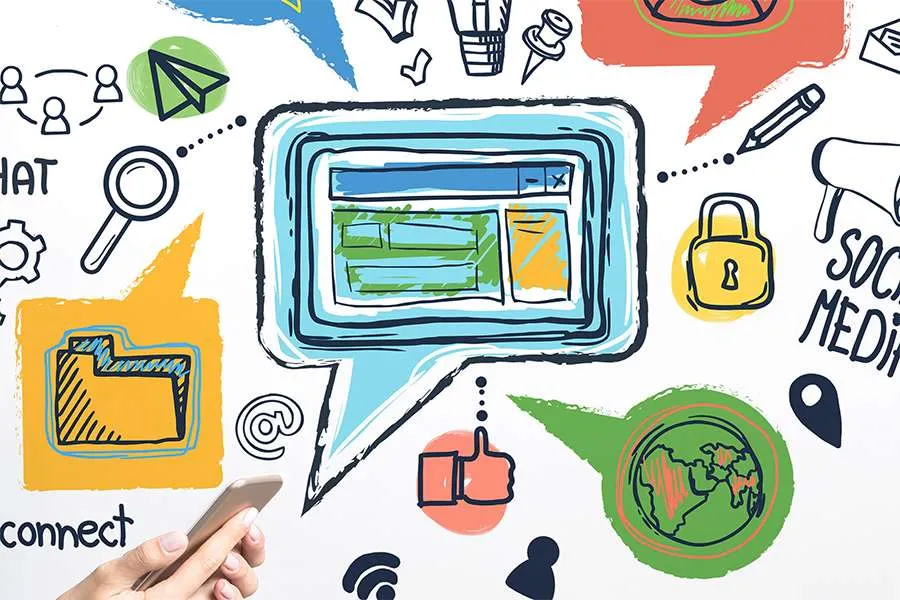 PPC and Google Ads
A great way to promote your business is through advertisements. Nowadays, people do everything online and send e-mails, browse and read or watch the news online. Having your ads easily accessible and among the platforms that are used by your target audience is important. We use Pay Per Click to advertise your business on different social media platforms as well as on Google.
Pay Per Click is a very simple and efficient performance-based advertising method. Our clients pay a certain amount every time one of the ads we created for them is clicked among the different platforms.
PPC Ads:
attract new potential clients
increase a business' visibility
make users remember your ads
Content Marketing
We use content marketing in Larnaca to help your business attract more clients. Content marketing is a type of marketing that involves creating and sharing content online to attract and engage customers. It can take all kinds of forms, including blog posts, videos, infographics, social media posts, articles and many more.
Our team specializes in content marketing and knows what, when and where to post. The key to content marketing is to provide valuable and relevant content that will appeal to your target audience and that is what our team is built to do. We create a content marketing strategy that is tailored to each client's needs and objectives.
Trust the Experts
Experience
Our experience and expertise allow us to be among the leading Cyprus web design companies helping businesses attract more clients.
Creativity
Creative minds don't stop coming up with new ideas. We are here to create something new and ground-breaking for your business.
Innovation
We respect the uniqueness of each of our clients and promote their work through innovation and originality with tailored services.
Success
With an extensive list of successful case studies throughout the years, working with us is a guaranteed success for your business.
FAQ
What CMS does your company use?
We use WordPress which is the most used content management system platform. With WordPress we can develop our clients' websites the way they want them.
How fast can you develop my website?
The timeframe for the development of a website depends on various aspects. Our usual timeframe for a custom design website is 1 –  3 months depending on size and engagement.
Are Google Ads effective and profitable?
Yes, Google Ads as well as other PPC advertisements are super effective. They can bring traffic to your website, increase your sales, raise brand awareness and give you new customers.
Why should I invest in social media marketing?
Social media is used by so many people around the world and for some social media is the only source of news. Undoubtedly, social media marketing makes businesses known and eventually increases their profits. If used correctly and with consistent posting, social media can be very beneficial.
How long does it take for SEO to work?
The results of SEO can be seen within 6 – 12 months. Many people think that they will see their business at the top of search engine rankings immediately, but that is no how SEO work. You have to be patient and trust the process.
Can you create the social media accounts for my business?
Of course, we can create your accounts for the social media platforms you want and we can also manage them for you. This means that we will use a social media marketing campaign tailored to the needs and goals of your business and post on your behalf. Our expertise allows us to know what and when to post for the best results.
Blog
One of the many design approaches that has become extremely popular over the past few years, is the minimalist style. It's a style that stands out from the others and it has a timeless appeal and effectiveness. The philosophy behind this interesting design style can be described in only three words. "Less is More". The style has the ability to form visually pleasing and user-friendly websites. In this blog post, you can learn more information about the art of minimalism in web design.
Nowadays, mobile devices have become an integral part of our lives. Whether it is a text message, a YouTube video, social media scrolling, an email reply or a Google search, our mobile phones are always working for us, and this is why many people only use their phones and not a laptop or PC.
Color is a powerful way to influence people's emotions and actions. Color plays an essential role in making a website look attractive and it strengthens your brand and sales. Here you can learn more information about color psychology in web design.